WELCOME TO LUX
__________
Established in 2007, Lux is the first Italian manufacturer of multicrystalline wafers for photovoltaic applications. Since 2009, the company produces ingots in her plant in Alessandria and, with the help of her European partners, is able to provide the full range of products in the photovoltaic supply chain.
Field of operation
Lux promotes the development of renewable energy with the first Italian production of multicrystalline ingots, the supply of the products used for the production of photovoltaic modules and the distribution of the modules themselves.
Consultancy Services
Thanks to its 15 years of experience and the new staff employment, Lux is also able to provide advices on the installation, start-up and handling of production lines for wafers, cells and modules.
Range of products
Since 2007, in addition to manufacturing, Lux operates in the photovoltaic market as a supplier of semi-finished products for the whole production chain. Other than her ingots Lux sells wafers and cells originated from their own production and from other sources, glasses, frames, junction boxes and the modules themselves.
Growing services and R&D
Alongside to her production, Lux can provide an ingot growing service, processing the silicon supplied by potential partners or growing ingots for R&D purpose for cutting tools and machines manufacturers.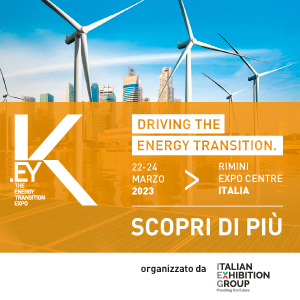 K.EY energy Expo Rimini 22-24 March 2023. Lux - Munchen - Huasun - Tongwei - Hoymiles - Huawei - inSun…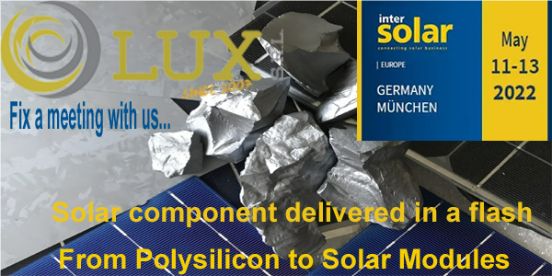 Lux will be in Germany from 11 to 13 May to participate in Intersolar, the largest trade fair in the…
The leading Munich trade fair for the solar industry Intersolar 2021 is finally back. The event will take place from…